18 Cell Phone Purses You'll Use Every Day
Allow me to introduce you to your new favorite accessory.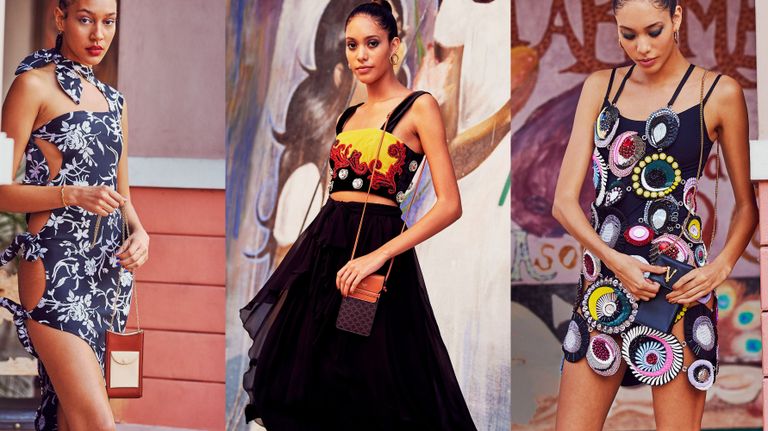 (Image credit: Tyler Joe)
Forget mini bags—the new must-have accessory is truly functional. Pack light with a slim, sleek, crossbody bag designed to hold the most essential accessory: your phone. Introducing: the cell phone purse, also known as the "phone bag." Fashion blogger Jessica Wang explains the appeal: "There's nothing more liberating than carrying a small, lightweight crossbody bag. I love that it can be hands-free when I'm running errands. There's not much you need these days besides your cell phone, ID, and a credit card, and most of these are already accessible on your phone."
The cell phone purse is for both the woman on the move and the girl about town, fitting almost exclusively your phone, keys and a couple of cards. They're "statement-making pieces that you can find in various textures, colors, and prints, adorned with chains of all sizes, [and] will accentuate any outfit," says Wang. It's time to shed the dead weight of an overstuffed tote. We're all about easy, breezy, and light this season.
Katie Attardo is the Accessories Editor at Marie Claire, covering all things fashion and jewelry-related.