The 21 Best Clarifying Shampoos to Banish Build-Up
Because nobody has time for lank hair or an itchy, irritated scalp.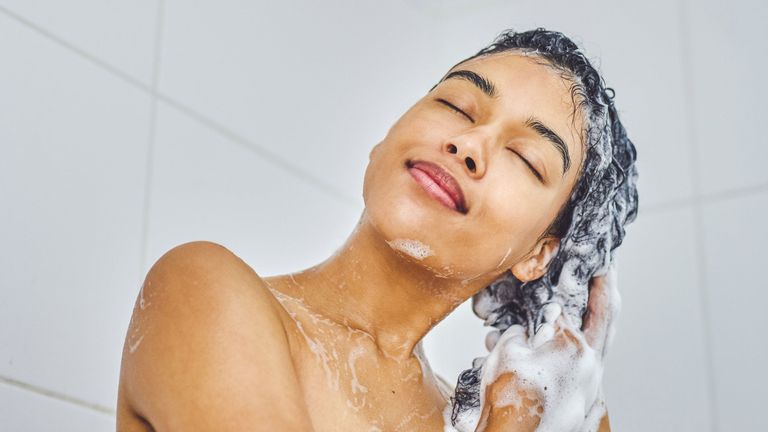 (Image credit: Getty/Moyo Studio)
If you're anything like us, dry shampoos, hair oils, and leave-in conditioners are your saviors for making your hairstyle last longer. Look, we don't like spending an hour or more blow-drying our hair only to have the style collapse a few days later, either. Here's the thing: There's nothing wrong with using these products—pry our dry shampoo out of our cold, dead hands, we dare you—but that's only if you're effectively cleaning those products out of your hair on wash days with one of the best clarifying shampoo products on this list. If your regular shampoo formula isn't working super hard, you might develop what's called "build-up."
What does a clarifying shampoo do for your hair?
Let us introduce you to a nightmare symptom list: flaky scalp, excessive oiliness, dull-looking strands. Hair products aren't the only offenders, either: Sweat, pollution, products, and dirty water can all cause build-up over time.
If you're thinking, "Well then, what the hell is my regular shampoo doing?" let us explain: It's not that your regular shampoo is terrible and needs to be tossed. A standard shampoo is great...most of the time. But if you start noticing build-up, a clarifying shampoo should be used once a week or month as a deep-clean, depending on your hair type. If you're unsure which clarifying shampoo to reach for, don't worry, we did the work for you. From color-treated hair to excessively damaged ends, there's a clarifying shampoo that will suit your needs.
Tatjana Freund is a Beauty Commerce Writer, covering makeup, skincare, and haircare products and trends. She's a fan of vodka tonics and creepy Wikipedia pages.