17 Must-Try Sex Toys for Couples
They work like a charm.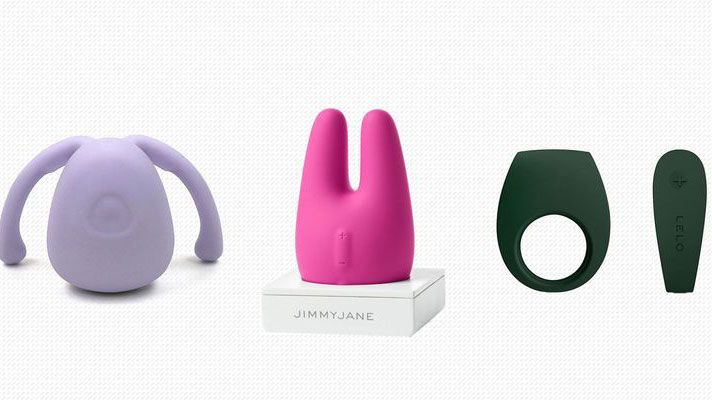 (Image credit: Design by Betsy Farrell)
If you think that sex toys are only for solo sessions, think again. There are plenty of amazing toys out there, from vibrators and wands to cock rings, that are designed to be enjoyed by two people at once (or more, if that's your thing). Introducing some steamy toys to your bedroom routine can have a lot of benefits. There are the obvious things, like spicing up a sex life that's become a little humdrum over time, and the incredible pleasure that a well-placed vibrator can bring (for both parties), but there are other, less obvious benefits too—like the increased levels of trust you'll enjoy as a couple and the chance to get to know each other's bodies, erogenous zones, and fantasies in ways you never realized were possible.
Of course, having the idea—hey, it might be fun to experiment with sex toys!—is one thing. Actually finding the right sex toys and taking the plunge to start using them? That's another (and sometimes much more daunting) task entirely. If you're looking for a little guidance to help you get started, we have you covered with a guide to our favorite must-try sex toys for couple. So, if you're in the market for a next-level bedroom romp, check out the most rewarding of sexcessories for pairs, right this way.