The 50 Best Vibrators, According to Sex Toy Experts
The most trusted source in feelin' yourself.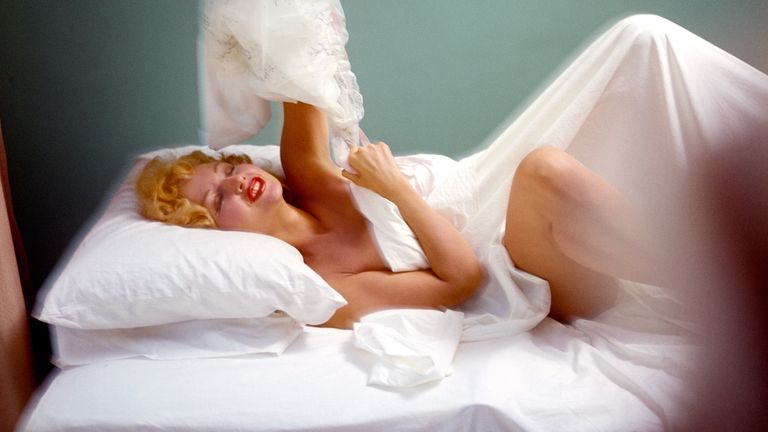 (Image credit: Getty)
Whether you're enjoying some solo sexy time or playing with a partner, sex toys can be a game-changer. And, as with any kind of play, the only limit is your imagination. There are many categories of sex toys, but the vibrator still reigns supreme for many users. Even the term "vibrator" doesn't narrow things down that much, though; vibrators come in so many shapes and sizes, from wands and rabbits to bullets and rings. There are vibrators meant to use alone, vibrators made for two (or more), and vibrators designed to stimulate different pleasure spots—all at different price points, and with different bells and whistles.
Intimidated? Don't be. Yes, there are lots (and lots and lots) of vibrators and sex toys on the market, but finding the right one for you will take your sex sessions to the next level. To take the guesswork out of it (and to make sure you're getting the best bang—wink, wink—for your buck) we asked a wide-ranging group of sex experts—including shop owners and educators, as well as therapists, coaches, and sexologists—which vibrators they actually use and hear their clients love. Ahead, the best vibrators that the experts swear by. (P.S.: Get into the mood with our hand-picked list of the best female-friendly porn websites, and our playlist of the best sex songs.)
Interviewed: Wild Flower founder Amy Boyajian, writer and sexual wellness advocate Arielle Egozi, Babeland co-founder Claire Cavanah, Unbound Box CEO Polly Rodriguez, Lovehoney's sexpert Jess Wilde, Good Vibrations' staff sexologist Carol Queen, Ohmibod cofounder and creator of the original Music Vibrator Suki Dunham, Astroglide's resident sexologist Dr. Jess O'Reilly, sex toy blogger Felicity of Phallophile Reviews, certified sex therapist and Director of Sexual Wellness for Ella Paradis Dr. Holly Richmond, sex expert and writer Charyn Pfeuffer, Kimberly Faubel of Clandestine Devices, Vibrant President and CEO Angela Wells, founder and CEO of CalExotics Susan Colvin, LELO sexpert Dr. Zhana Vrangalova, CalExotics' Resident Sexologist Dr. Jill McDevitt, sexologist Dr. Jordin Wiggins, Dr. Chris Donaghue, Doctor of Clinical Sexology and Human Sexuality, K-Y Partner Dr. Jennifer Wider, M.D., Brian Sanderson, Director of Operations at Jack and Jill Adult Superstore, Anne Hodder-Shipp, ACS, sex educator, Amy Baldwin, Sex Educator, Sex and Relationship Coach, and co-host of the Shameless Sex Podcast, Sinnead TM Ali, Smile Makers' Community and Content Manager, Laurie Mintz, Ph.D., Author of Becoming Cliterate & A Tired Woman's Guide to Passionate Sex and sexpert for sex toy brand LELO, Stephanie Trachtenberg, Sexual Wellness Expert, Official Speaker at Women's March NYC and Head of Marketing at personal care brand Clio, Tom Nardone President of PriveCo, Tammy Nelson, PhD, sex and relationship therapist, Casey Tanner, Tami Rose, owner of Romantic Adventures adult store, Dr. Lindsay Byron (AKA Lux ATL), Lilly Sparks, Founder & CEO of afterglow, Certified Sex Therapist and expert for LELO, sex expert Kit Richardson, Sex Therapist Dr. Shannon Chavez, Christine DeLozier, author of Diet for Great Sex: Food for Male and Female Sexual Health, and SKYN Condoms Sex & Intimacy Expert, certified sex coach, sexologist, and author Gigi Engle.