The 17 Best Running Shoes to Pound the Pavement In
Invest in the best.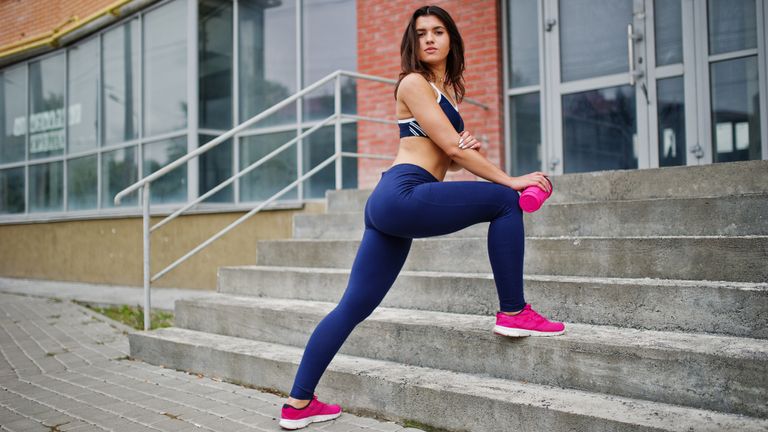 (Image credit: Getty)
Whether you're pounding the pavement in preparation for a marathon or clocking a few leisurely miles around the neighborhood, a great pair of running shoes are a must for boosting your performance and limiting the risk of injury. Whatever your running requirements, just know that you don't have to sacrifice style for performance. Leading brands, from Nike and Adidas to Hoka and APL, prioritize aesthetics while delivering on technically advanced design. Keep scrolling for tried-and-tested running sneakers that we love. Make sure to do your warm-up stretches—because once you put these on, it'll be easier than ever to keep going.
What should you look for in a running shoe?
When it comes to specs, more established runners should lean on personal preference. But as a rule of thumb, you should look for a sturdy fit to prevent rolled ankles; cushion insoles; and breathable materials, because things will heat up. If you know you'll be running in the cold, seek out slip-resistant soles that can withstand wet or icy conditions. Plus, warmer fabrics to help insulate those toes. (Pro tip: In cold weather, opt for wool socks.)
Laura Lajiness Kaupke is a freelance writer and editor covering fashion, accessories, fine jewelry, and lifestyle topics, including beauty, home, fitness, and travel. You can see her work across various outlets, including VOGUE, Harper's BAZAAR, ELLE, Glamour, Town&Country, InStyle, Esquire, Women's Health, Brides, Refinery 29, Coveteur, The Zoe Report, Popsugar, Byrdie, WWD, Footwear News, Well+Good, The Editorialist, among other titles and brands. Laura has worked in the fashion industry for over 11 years and held senior fashion editor positions at Popsugar and The Zoe Report, with additional experience as a copywriter and fashion publicist.