The 14 Best Korean Moisturizers That Can't Be Beaten
No, that's not a highlighter, it's my skin!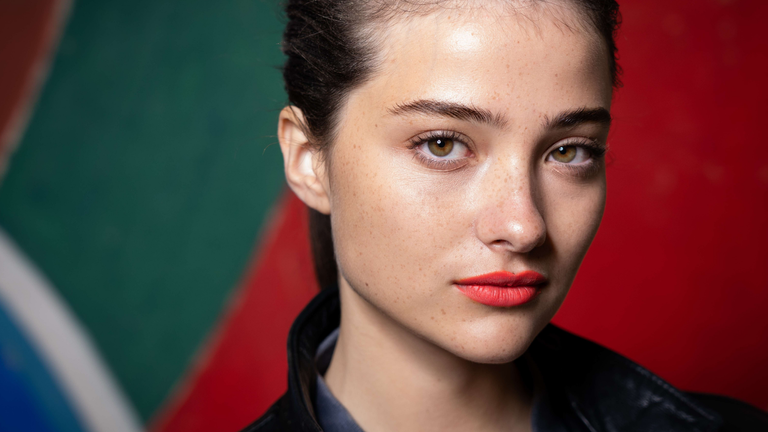 (Image credit: Francois Durand)
If there's one thing the beauty world can't get enough of, it's Korean skincare—especially staples like Korean sunscreen and Korean moisturizers. "The Korean philosophy for skincare is very hydration-focused," explains Alicia Yoon, founder of K-beauty brand Peach & Lily. "Korean beauty moisturizers strive to ensure deep hydration regardless of texture or if the formula is oil-based or oil-free."
A gentle reminder: Everyone needs to wear a moisturizer, even if you have oily skin (oil does not equal hydration!). The beauty of Korean skincare is that products like serums, cleansers, and moisturizers are filled with naturally hydrating, plumping, and skin barrier-repairing ingredients. If your T-zone is often glossed in oil, you should opt for water-based gels or creams, while drier skin will benefit from any one of the nourishing and vitamin-packed creams popular in Korean skincare.
And it's never been easier to invest in Korean skincare, thanks to curated online retailers like Peach & Lily and Soko Glam, which only feature the best Korean beauty brands. With hundreds of options out there, we've put together a guide to the absolute best Korean moisturizers that you'll be excited to apply twice (or more) every day.
Laura Lajiness Kaupke is a freelance writer and editor covering fashion, accessories, fine jewelry, and lifestyle topics, including beauty, home, fitness, and travel. You can see her work across various outlets, including VOGUE, Harper's BAZAAR, ELLE, Glamour, Town&Country, InStyle, Esquire, Women's Health, Brides, Refinery 29, Coveteur, The Zoe Report, Popsugar, Byrdie, WWD, Footwear News, Well+Good, The Editorialist, among other titles and brands. Laura has worked in the fashion industry for over 11 years and held senior fashion editor positions at Popsugar and The Zoe Report, with additional experience as a copywriter and fashion publicist.