The 9 Best Eyebrow Growth Serums That Really Work
Also known as: How fix the damage done by over-plucking your brows in the '90s.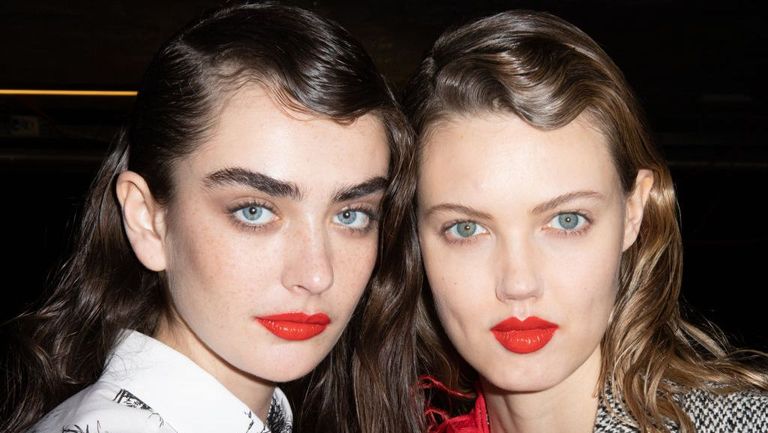 (Image credit: Getty Images)
One of the best pieces of beauty advice we've ever received: Stop messing with your brows. This nugget of wisdom seems simple, but the urge to pluck strikes on many an occasion, whether it's to banish a few strays or entirely reshape. The truth is, the more you leave your eyebrows alone, the better and fuller they tend to look. But some of us have reached for the tweezers one too many times, and the result? Brows that can't seem to grow back to their naturally luscious, full shapes, no matter how much you tint or pencil them in. Thankfully, as with most forms of hair loss, there's a remedy: eyebrow growth serums. For more insight into the magic of eyebrow serums, we went straight to brow extraordinaire Joey Healy.
What stimulates brow growth?
Eyebrow serums are filled with nutrients and vitamins that target the existing hair and hair follicles to improve hair growth and overall strength. If you're looking for brow growth, you need to add a serum to your routine. "They can repair damage from the past of over-tweezing, waxing, threading, and overworking of the brows as a teenager," Healy explains.
Brow shape and growth change over time, especially with hormonal shifts like pregnancy and menopause. Healy says the peptides in serums are what give them their growing power: "When amino acids are in long sequences, they create peptides, and when peptides are in long chains, they create proteins which are the building blocks of hair."
When will you see results?
That depends on your current brow situation—results will vary if you're a constant plucker, frequent waxer, threader, or occasional brow shaper. Healy says, "Generally, the more damaged the brow is, the more time it takes to see a maximum result. We have clients that see new hair growth in as little as three weeks, but I would say six to eight."
The most important thing is to keep it up; Healy says that he's had clients who sometimes don't see results for a year.
How often should you use brow serum?
Make sure you're following a proper regimen for applying the serum if you want it to be effective; consistency is key. "Most serums need to be applied twice a day for six weeks and once a day after that. It's important that it needs to be for six weeks because you want to saturate the hair as all of those hairs are entering their early growth phase," says Healy.
A bonus? Healy says that most brow serums also work as an eyelash serum—nothing beats a good two-in-one.
Are there risks to brow serum?
Given that you're applying this product near your eyes, there are specific formulas to avoid, warns Healy. "The one thing you do want to avoid is hormones such as prostaglandins that can have weird and bizarre effects in the eye area, including darkness underneath the eye and changing in the iris color."
Laura Lajiness Kaupke is a freelance writer and editor covering fashion, accessories, fine jewelry, and lifestyle topics, including beauty, home, fitness, and travel. You can see her work across various outlets, including VOGUE, Harper's BAZAAR, ELLE, Glamour, Town&Country, InStyle, Esquire, Women's Health, Brides, Refinery 29, Coveteur, The Zoe Report, Popsugar, Byrdie, WWD, Footwear News, Well+Good, The Editorialist, among other titles and brands. Laura has worked in the fashion industry for over 11 years and held senior fashion editor positions at Popsugar and The Zoe Report, with additional experience as a copywriter and fashion publicist.